Clean Water Starts with Us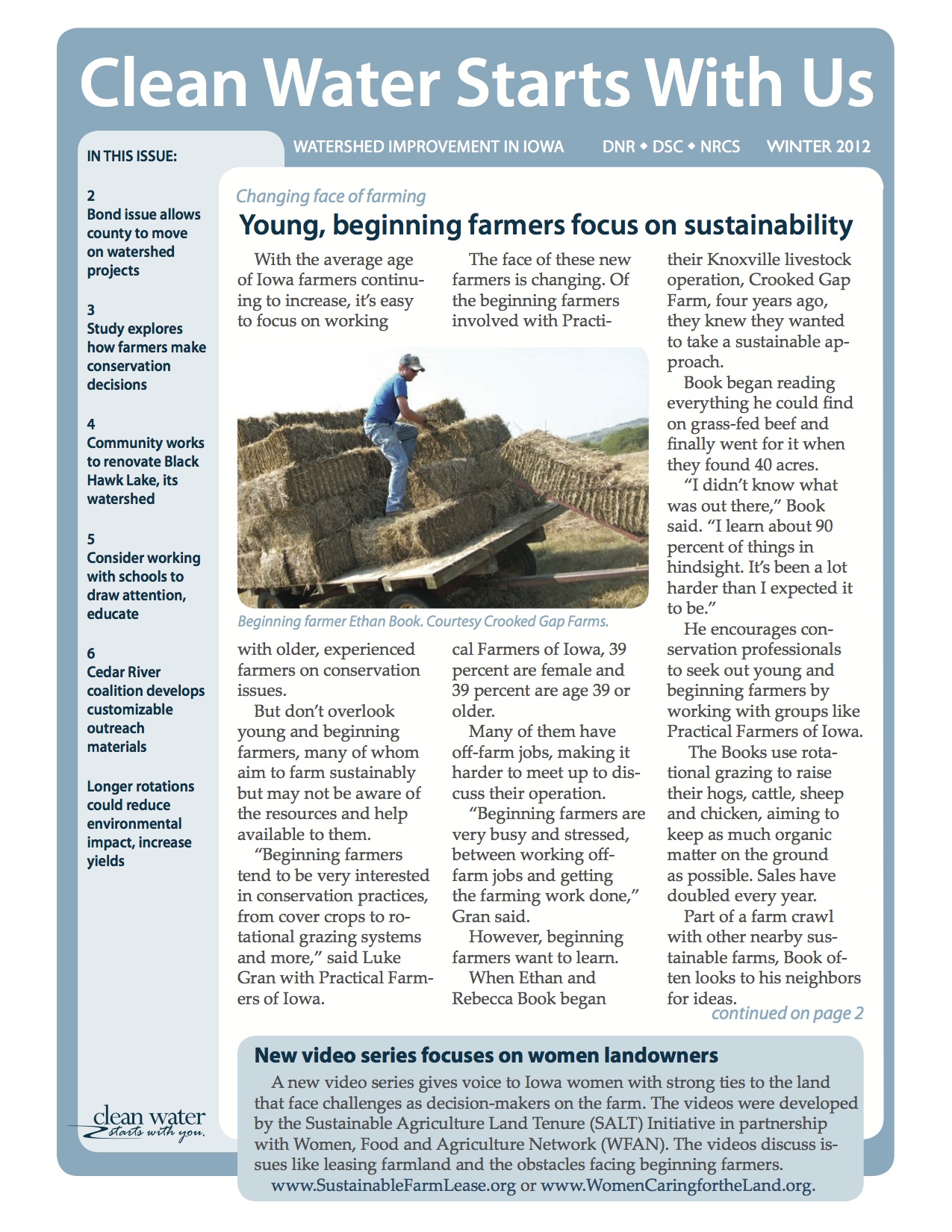 In the December Issue of Clean Water Starts With Us, read about beginning farmers and sustainability, a new study on how farmers make conservation decisions, new outreach tools available, working with schools on conservation practices, and more. View the December issue here (PDF) or past issues here.
Clean Water Starts With Us is a quarterly electronic newsletter from the Iowa Department of Natural Resources (DNR), Iowa Department of Agriculture and Land Stewardship – Division of Soil Conservation (DSC) and USDA Natural Resources Conservation Service (NRCS). We welcome any questions, story ideas or other feedback. Please contact Editor Jessie Brown, DNR, at [email protected] or 515-281-5131.
Join the mailing list by sending a blank email to [email protected].