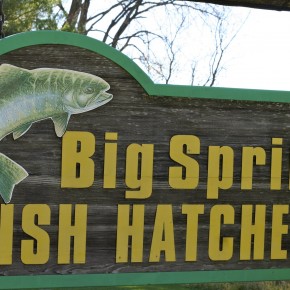 By Rich Holm, Fayette County Union
Twenty-four miles from West Union is the largest coldwater spring in Iowa. The Big Spring Watershed is one of the most well-known and studied sites in the nation in a limestone-dominated landscape.
Flows from the spring usually range from 20,000-30,000 gallons per minute but can exceed 150,000 GPM after a heavy rainfall.
Scientists marvel at this geology in northeast Iowa, but sportsmen from all over the state have only one thing in mind when they come here – trout!… Read more ›