Turkey River Streamflow in 2012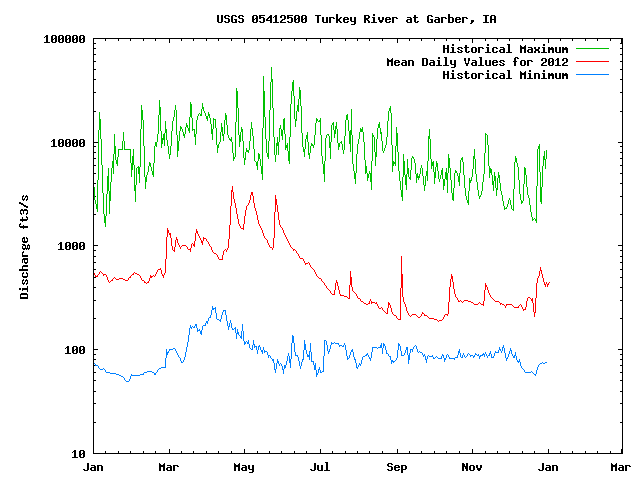 The USGS Iowa Water Science Center measures streamflow at six gages within the Turkey River Watershed. The graphs below show water flow in cubic feet per second (cfs) at the gage nearest the mouth of the river, at Garber.
The lowest recorded streamflow at Garber in 2012 was 187 cfs on October 5th (pending USGS certification). Average streamflow in the state for the 2012 water year (Oct. 2011 through Sept. 2012) was only about 60 percent of normal flow – reflecting the overall dry conditions statewide.
For a more thorough review of Iowa's water resource trends, go to http://www.iowadnr.gov/watersummaryupdate.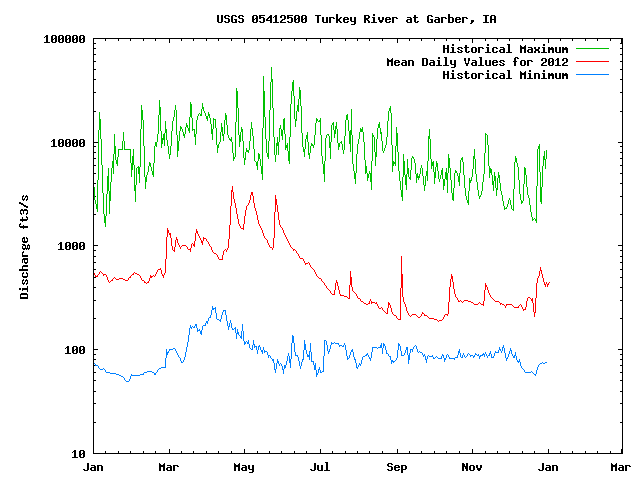 Compare the streamflow in 2012 above to 2011 and 2010 below: